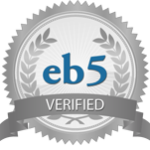 EB-5 Visas: For those who do not have a US citizen family member or a US employer to sponsor them, The EB-5 Green Card program is an alternative solution to apply for legal permanent residence in the US.
The Immigration Act of 1990 established the EB-5 immigrant investor visa program to create U.S. jobs by attracting foreign capital to the United States. Every year 10,000 EB-5 Green Cards are available.
There are two types of EB-5 programs- the Regular program and Regional Center program
Basic requirements:
The alien must have invested $1.8 million (or only $900,000 when investing in a targeted employment area) in the business
The alien must establish a U.S. business or invest in an existing business that was created or restructured after November 19, 1990
The business must create full-time employment for at least 10 U.S. workers
Regular EB-5 Program:
In order for an applicant to qualify under the EB-5 Regular program (otherwise known as 'direct' investment), the following three basic requirements must be met:
Investment in a new commercial enterprise
Investment of at least $1.8 million into the business, or $900,000 is acceptable if the business is situated in a "targeted" employment area (TEA), i.e., one that has experienced unemployment of at least 150 per cent of the national average rate or a rural area.
Creation of employment for at least 10 full-time U.S. workers.
EB-5 Attorney in Seattle (Regional Centers):
Regional Centers are entities, organizations or agencies that focus on a specific geographic area within the United States in order to promote economic growth there. Most Regional Centers are in targeted employment areas, i.e., areas that have an unemployment rate that is at least 1.5 times higher than the national average. Regional Centers are approved by the U.S. Citizenship and Immigration Services. The Centers do not guarantee profit or the return of an investor's principal investment. It must be noted that the investor does not have to reside in the same location as the regional center.
There are various benefits of investing in a regional center including investment of only $900,000 and not $1.8 million, no day-to-day management required, and the 10 jobs created from the investment can be direct or indirect
If you would like more information about the EB-5 program, please contact us to schedule a consultation.