Following the amazing success of our book- The Startup Visa: US Immigration Visa Guide for Startups and Founders, we are ending our launch week with immense gratitude and love. Our book is is holding strong at #1 Best Seller on Amazon. Thank you to everyone who has gotten a copy! Please continue to share the book, and get one if you haven't already!

To say thank you and continue to help people, Tahmina is offering her first ever 'Ask Me Anything'!

The single most asked question she receives is, "How do you do it?" Law practice, working mother, photography, books, volunteering, etc. etc. People from all walks and stages of life ask her all sorts of questions- so here's your opportunity to ask her anything you want! Your immigration/startup visa case, your career, your life, Tahmina will be happy to help!

Here's how to set it up:

– Take a screenshot of your review of my new book (visa guide book for startups)
– Email it to our assistant Kyle at [email protected] Watson Immigration Law
– Get your question(s) ready, and,
– You'll chat for 15 minutes!

We are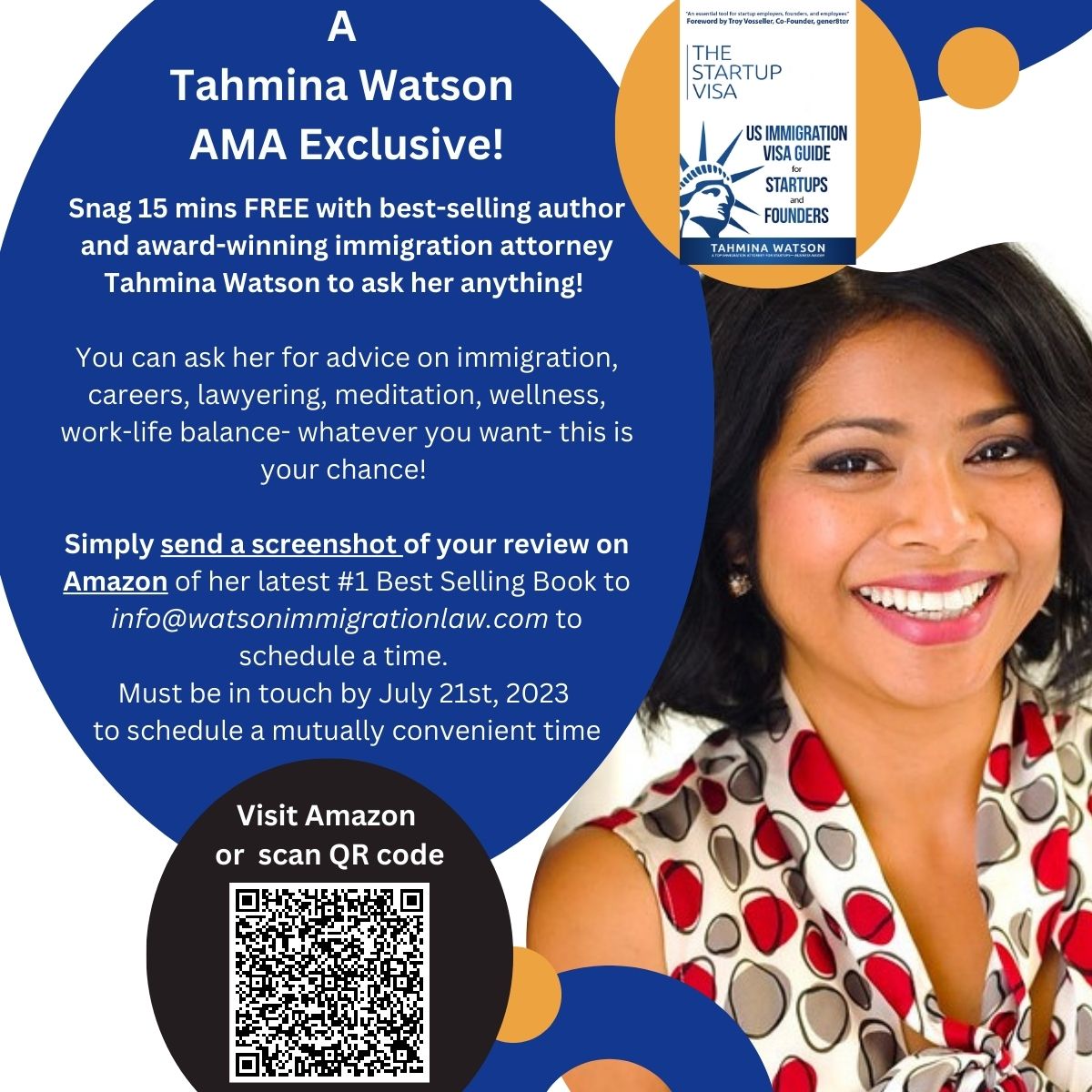 so excited to meet you!
There are limited slots, and sign-up ends on July 21st, 2023.
#immigration #help #opportunity #career #thankyou #startup #share #gratitude #startups #community #amazon #founders #law #photography